Sunday, April 14, 2013 11AM – 2PM (and every subsequent alternate Sunday)
Jack DeSalvo – guitar, Frisco Ayala – bass, Tom Cabrera – drums

The Tap House Jazz Brunch
 344 French Hill Rd, Wayne, NJ 07470 — 973-832-4141
Friday May 3, 2013 7:00PM
Fillmore Tribute Concert Series
Mexicali Blues, 1409 Queen Anne Rd, Teaneck, NJ 07666
What I Say – exploring Miles' music of the 70s: Chris Kelsey – saxophones, Matt Lavelle – trumpet, Jack DeSalvo – guitar, Rolf Sturm – guitar,  Joe Gallant – bass, Dean Sharp – drums, Katie Pearlman – percussion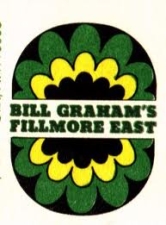 Fillmore Tribute Concert Series
Sunday, April 28, 2013, 2PM
Joe Gallant Ensemble (Jack on electric guitar)                                                                                      Evan Gallagher Ensemble (Jack on cello and acoustic guitar)
WestFest All Over Westbeth: A Series of Site Specific Dances and Music
Free to the Public
Westbeth Artist Housing Courtyard, 
55 Bethune Street at Washington Street,NYC
18 Whitwell Place, Brooklyn, New York 11215
The Open Music Ensemble with guests D'Istante3
featuring: Blaise Siwula reeds,Ken Silverman oud/guitar,
Giancarlo Mazzu guitar, Luciano Troja piano,
Jack DeSalvo cello, Kawaguchi KenYa shakuhachi, Jonathan Saraga trumpet & Joshua Morris bass
Friday. April 19, 2013
Trinity Pawling Jazz Festival
Trinity Pawling School 700 New York 22, Pawling, NY (845) 855-3100
Chris Kelsey Quartet: Chris Kelsey – saxophones, Jack DeSalvo – guitar,  Lewis Porter – piano, Joe Gallant – bass, Dean Sharp – drums
Visit http://www.unseenrainrecords.com/ and http://chriskelsey.com/ for recordings and writings by Chris Kelsey.
Watch video of Chris performing with Happy House HERE and HERE.

Cadence Jazz Festival
COMA at ABC NO Rio
156 Rivington Street, New York, NY 10002
Sumari : Matt Lavelle -Trumpet, flugelhorn, pocket trumpet, alto clarinet/ Jack DeSalvo – cello, mandola, guitar/ Tom Cabrera – frame drums. riq, tombak,darbuka, percussion
Watch Video of Sumari HERE