Monthly Archives: January 2014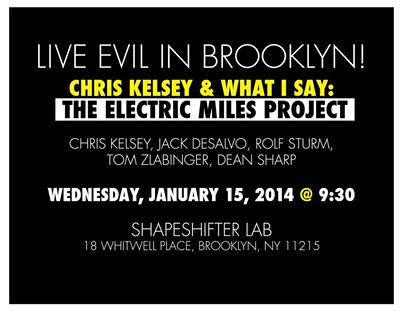 Listen and Download HERE
246 Frost St, Brooklyn, New York 11211
The 12 Houses was originally conceived to be a musical translation of the 12 Houses of astrology, with 12 musicians each representing one of the houses by way of their personal and musical relationship to the world. It evolved into a larger picture where every unique and special color would be sought after in realms of true sound unity and the idea of "no sound left behind". It is now up to 20 musicians.
Based on the Ellington model, each member stands on their own as having a very personal approach; an orchestra of individuals. Ellington tradition through the lens of Ornette Coleman and William Parker is the structural focal point through the written music and conduction by Matt Lavelle. Now performing as a group for the 4th time, the orchestra has evolved into a very personal and often impossible to categorize music moving from Dixieland to classical orchestration with dynamic extremes from whispers to group shouts. Each member is written for and featured.
The 12 Houses stands on its own in realms of today's larger ensembles. It's not a traditional Jazz big band or an attempt at third stream. It is not conceptual free improvisation. It is a large group of musicians being who they really are, together.
matt Lavelle Cornet,Flugelhorn,alto clarinet, Nicole Davis trumpet Ras Miguel trumpet, Tim Stocker Baritone sax, Ras Moshe Tenor,soprano,flute Charles Charlie Waters alto sax and clarinet, Sweet Lee, Clarinet,soprano,bass clarinet, Mary Cherney flutes, François Grillot Bass Christopher Gordon Forbes Piano, John Pietaro Vibes and percussion, Anders Nilsson Guitar Laura Ortman violin, Jack DeSalvo on cello. Reggie Slyvester on drums.